Limu Pools are series of natural pools that are protected from the South Pacific Ocean by the limestone formations which surround them, located on the self-governing state in free association with New Zealand, the island nation of Niue.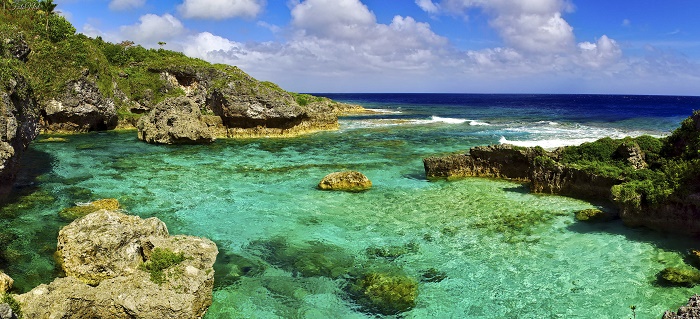 Offering blue crystalline waters, it is locate don the northwestern part of the small island, and it is the perfect spot to snorkel and explore the underwater sea life even if someone is not experienced in that. The limestone formations actually are protecting perfectly the pools, where they stretch around them like a protective arm or rock which breaks the waves.
The currents too are not a problem due to the fact that they are very low, and even if there is a high tide, it perfectly safe to swim, snorkel or just relax in this Niuean paradise. The Limu Pools are somewhat hidden secret, because they are only accessible via steep wooden paths, where these hidden pool were previously reserved exclusively for ancient Niuean Kings, which today are quite attractive for every visitor of Niue.

One would be surprised to see that there are no beaches where the pools are located, and instead they are accessed as previously said via wooden stairs, or simply enough, jumping from the rocks.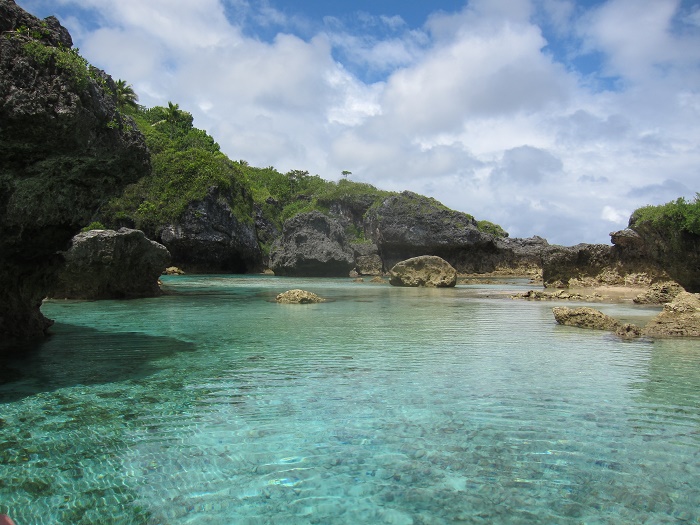 Once in the pools, even with a simple mask, the snorkeling experience will be better than ever, where a great number of live corals growing on submerged rocks and seabed, together with other invertebrates can be seen. In some places, where the fresh water is mixing with the sea water, the surface won't be as clear as possible, however, the warmth makes it very attractive.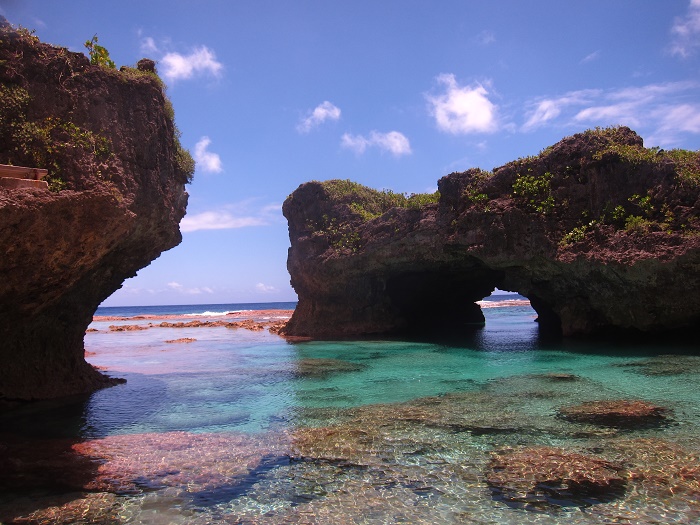 Even though there are not many varieties of colorful fish that can be found as in other tropical paradise, most notable are the butterfly fish, trigger fish, and some species of eel. Nevertheless, the pools are very rich in water snakes, which are in fact very common for the island of Niue.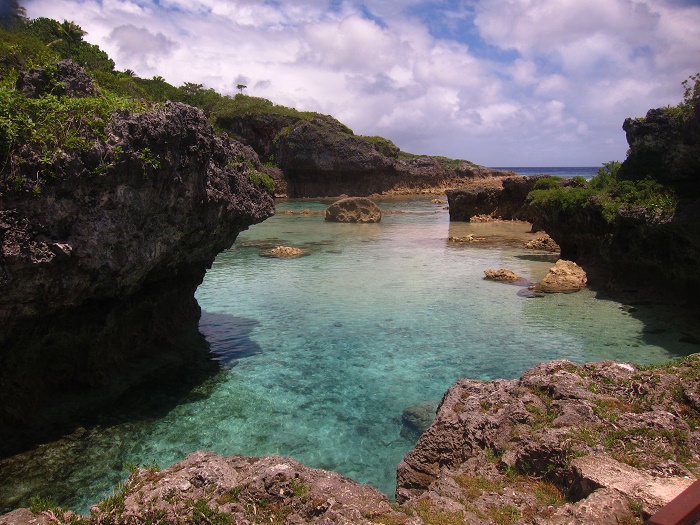 Even though they appear to be daunting, they are completely harmless, and if nobody is antagonizing them, then they won't sort of attack. Visiting this getaway spot that is rich with sea snakes and plenty of living corals for the day is the perfect combination of paradise vacation one could have from the glorious island of Niue.