Fort George, previously known as La Vigie, is a colonial fortress built on a hilltop overlooking the Gulf of Paria, where the capital city of Port of Spain is located in the Caribbean twin island nation of the Republic of Trinidad and Tobago.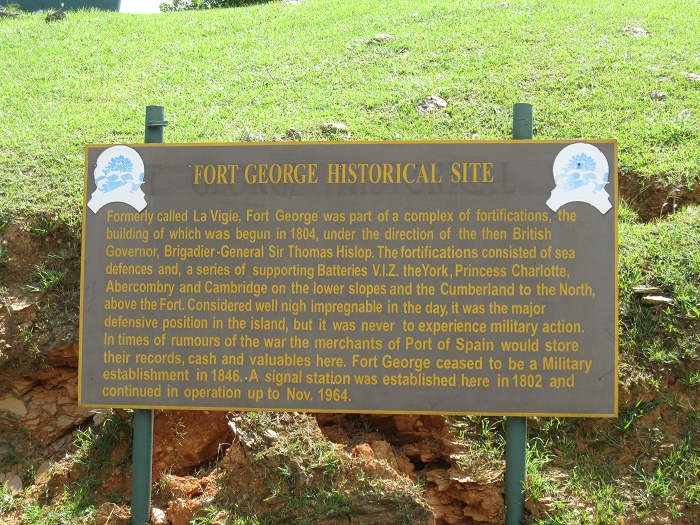 Being part of a complex of fortifications, the construction of this interesting architectural complex began in 1804, under the direction of the then British Governor, Brigadier-General Sir Thomas Hislop. The main purpose of Fort George was to expand the defense of the main island of Trinidad against any potential attacks that might occur.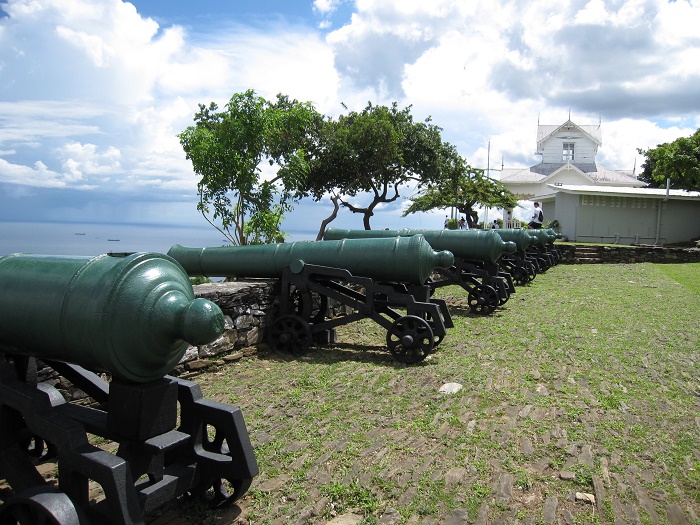 Still, there were some decisions which were supposed to be made in accordance with the British Crown, which was actually responsible for the construction of such projects. Also, the Lieutenant General William Myers, the Commander of the British West Indies, was the person who was against this since he was favoring the expansion of the Point Gourde Peninsula, located to the west of the present fort.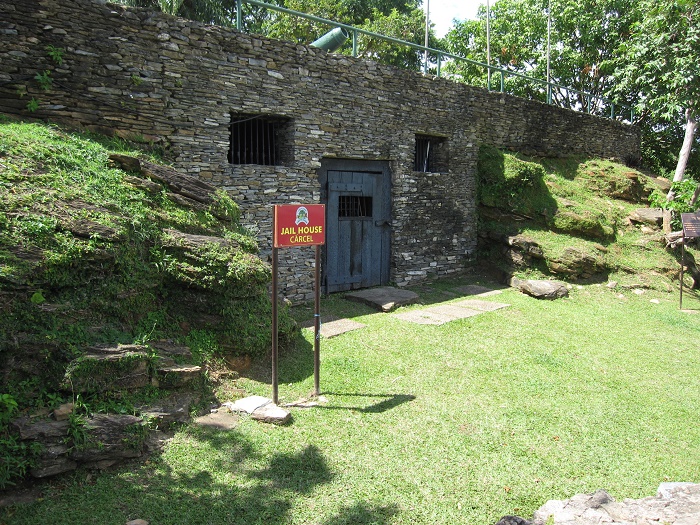 After a while, the construction of Fort George began, and the African slaves that were led by Jonas Mohammed Bath, carried out the construction. When the whole complex was finished, it consisted of sea defenses and a series of supporting batteries like the York, Princess Charlotte, Abercromby and Cambridge on the lower slopes and the Cumberland to the North above the Fort.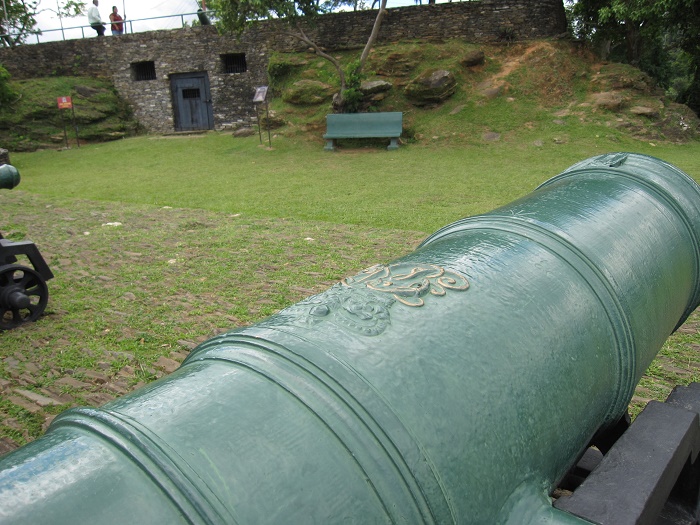 Considered to be impregnable, it was definitely the major defensive position of the Trinidad Island, and most importantly the capital city Port of Spain. When there would have been some rumors of wars which could be fought at the time, the merchants of the city store their records and valuables at the fort, for a safekeeping.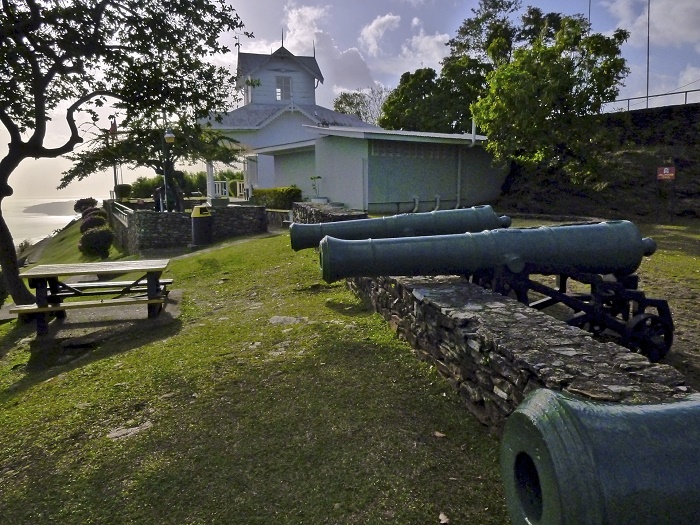 Nonetheless, the military action the fort was built to experience, never happened, so it ceased to exist as a military establishment in 1846. Soon after in 1883, an interesting signal station was constructed, designed by Prince Kofi Nti, the son of King Kofi Calclai of Ashanti, who ruled the Shanti people from Southern Ghana.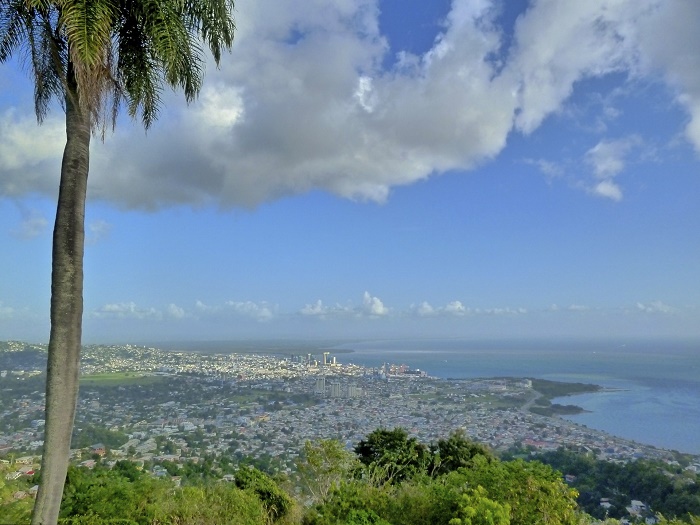 Prince Kofi Nti arrived on the island in 1881, when he became a ward of the British Government after the war the Government had against the Ashantis in 1872. To preserve this impressive site, Fort George was restored in 1965, where the signaling house was transformed into a museum that depicts the whole history of the fortress, as well as leaving several cannons from the early 19th century.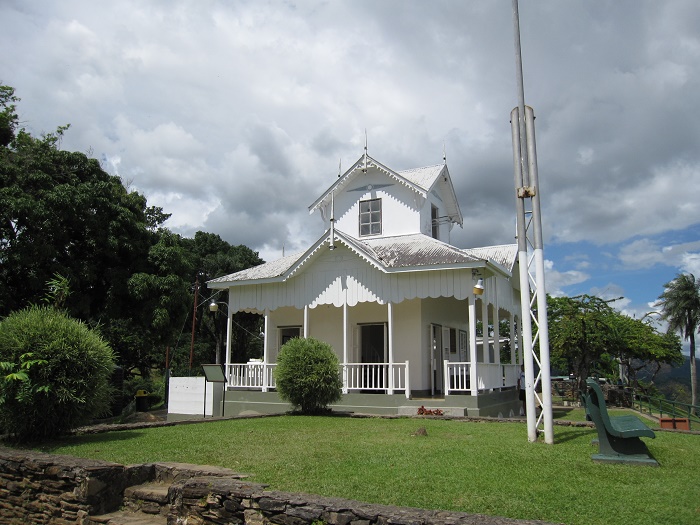 Nowadays, being an important viewpoint of Port of Spain that can teach the tourists about the history of the small island country, it also gives every visitor an excellent viewpoint, not just from the capital city, but also the Caroni Swamp located south of the city.