Devil's Wall is a stone formation which nowadays represents a real mystery that can not be solved, which is located in the municipality of Sveti Nikole in the Republic of Macedonia.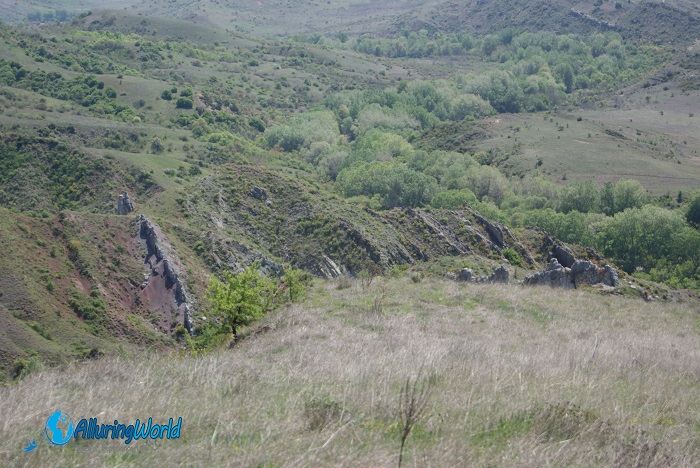 Not many people know about this rare jewel, which in some way is amazing, nonetheless, there are legends that attract many people who are not interested in the beauty of it. Difficult to get to the location of the Wall since it requires some hiking, it will take your breath away when you reach the top of the hill called Bogoslovec.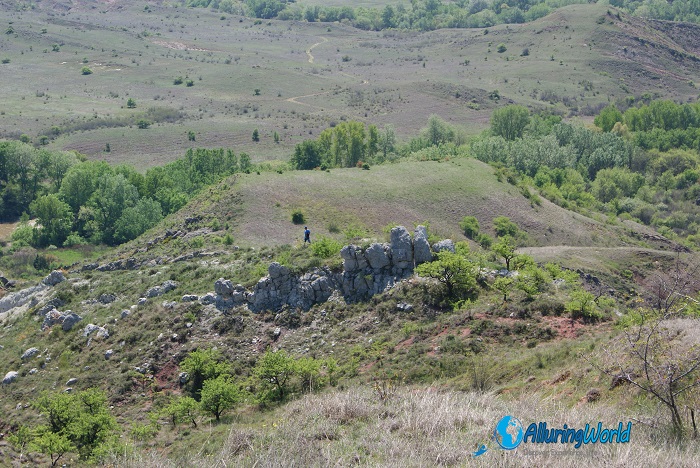 From there you will have an amazing overlook of the valley Ovche Pole and the mountains surrounding it. As soon as you start descending from the top, you will notice the Devil's Wall, with the river Bregalnica in the back. When you reach the Wall you will see right away the uniqueness it has, with its carved stones in different shapes. It is 500 meters (1,640 feet) long, 12 meters (39 feet) high and 2 meters (7 feet) wide, and the uniqueness comes from its color.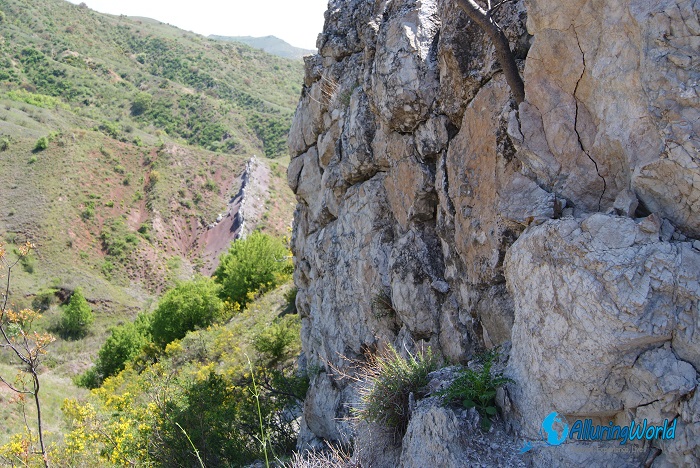 The surrounding earth is with red-yellow color, however, the Devil's Wall has a distinct little bit white darkened color. All the stones are connected with some sort of thin red material, which still can not give the clue whether it is a man made or not.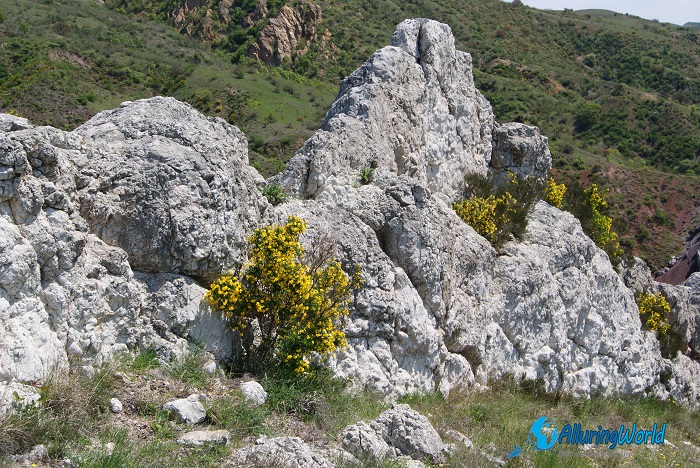 There is one legend from which it got the name and goes like this: One night the Devil made a bet with God that he will flood the valley of Ovche Pole, with construction of a wall which will redirect the river of Bregalnica. God accepted the bet, and was convinced that the Devil would fail, however, the Devil had time until the first rooster announces the beginning of the day.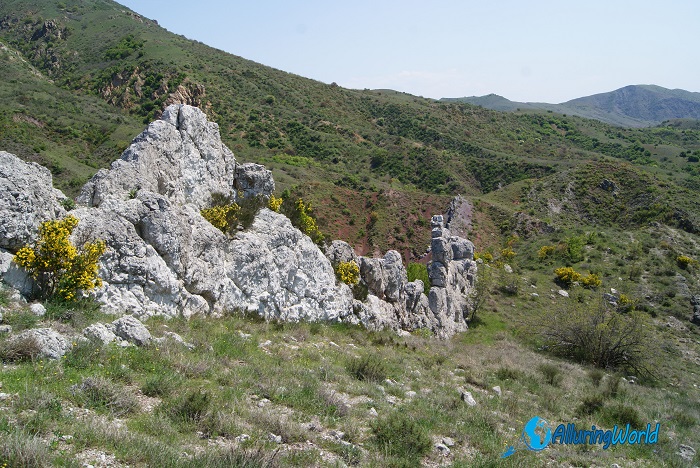 The same night the Wall started coming into existence, and it was done really fast which made God to rethink his bet. Being clever, God has awaken one rooster earlier, so that the day would be announced before and the Devil would not succeed in his intention. That is how the whole valley was spared as well as the people who were living in the valley.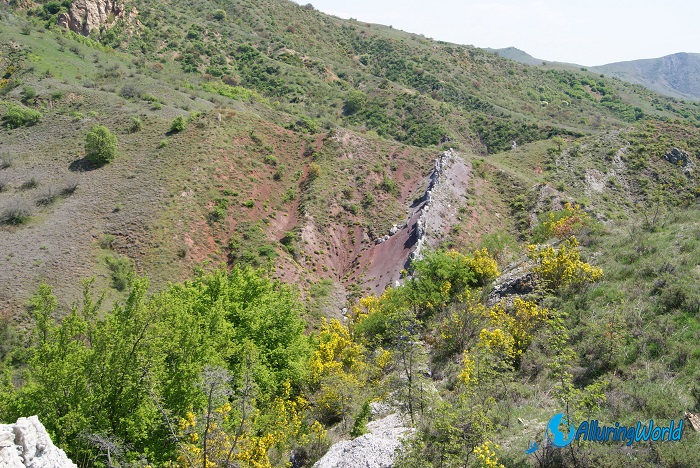 Nevertheless, the Wall has some other stories, where one is that Alexander the Great aka the Macedonian, has buried a treasure in a tunnel near the wall, which lately is becoming a victim of unlawful diggings and it is being slowly destroyed.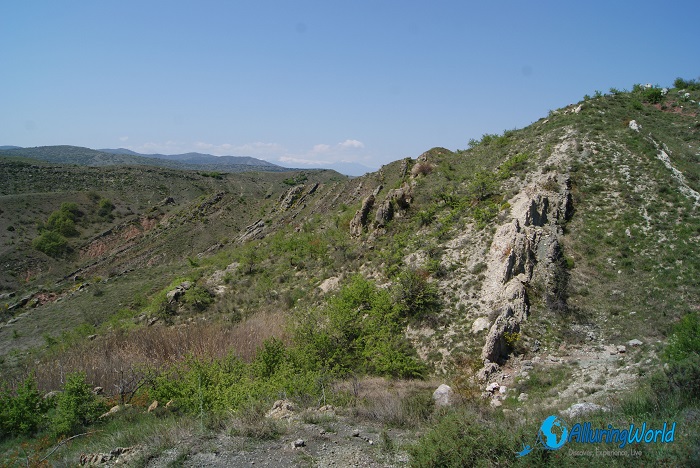 Also, some locals are claiming that the Wall is built from UFOs who have been visiting the small mountain from time to time. Nonetheless, there are some plans for the local authorities to make this alluring wall a tourist attraction, and put it under protection, however, there will be needed many resources and finances to do it.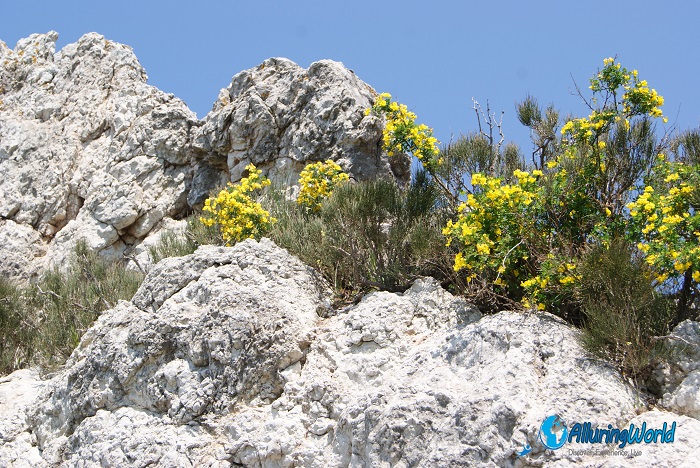 Still, as an unknown jewel of Macedonia, it definitely has a great potential which one day must become well known attraction in the world, with hope that it will be spared of the destruction.