The Church of the Savior on Blood, also known as the Church of the Savior on Spilled Blood, is a very picturesque and beautiful church which is located in the second largest city in the Russian Federation, Saint Petersburg.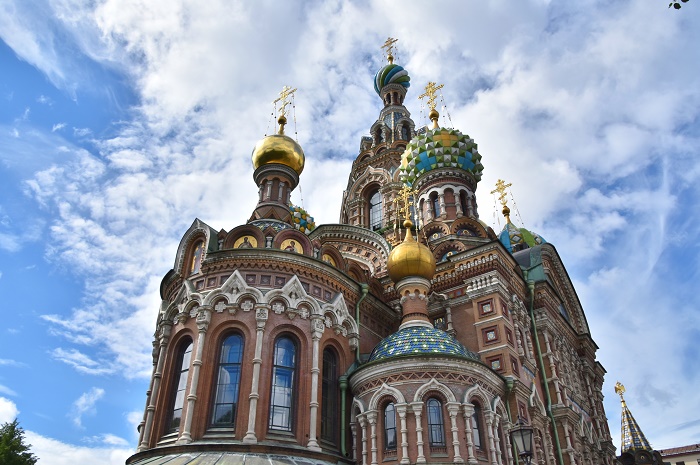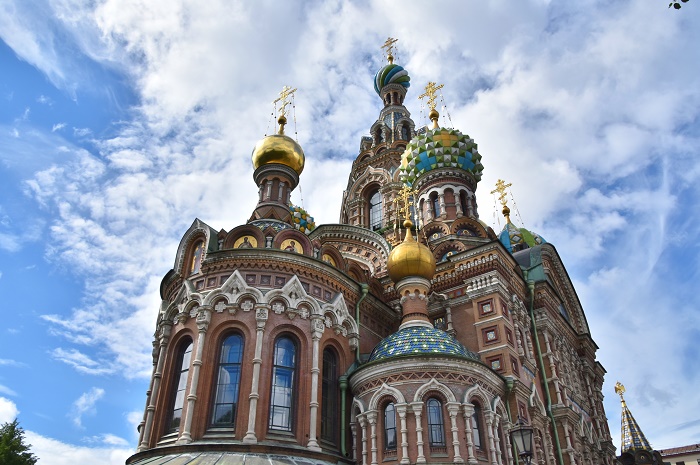 Being known also by many other names, such as the Temple of the Savior on Spilled Blood, and the Cathedral of the Resurrection of Christ, this amazing church was built between 1883 and 1907, with funds provided by the imperial family. Still, built on the exact spot where the Emperor Alexander II was fatally wounded by political nihilists in March 1881, it is estimated that costed some 4.5 million rubles to be finished.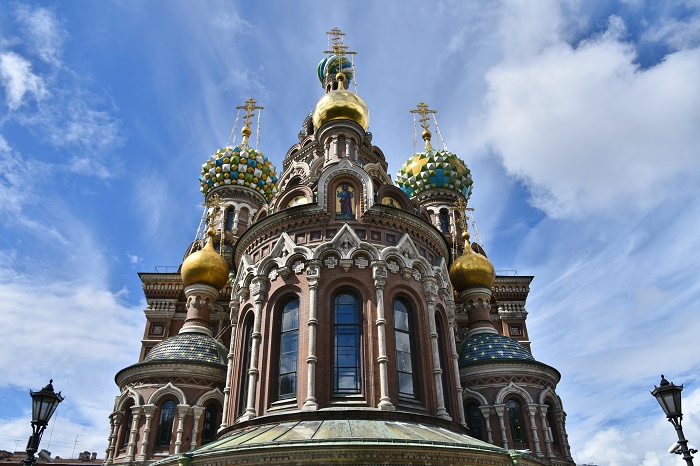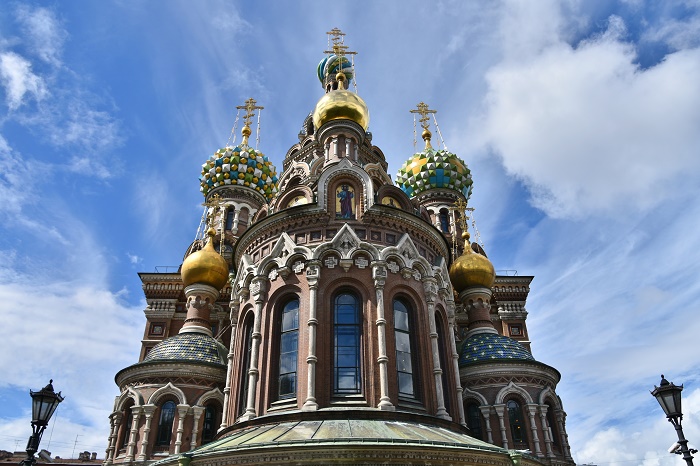 Situated alongside the Griboedov Canal, the church is very different to the other architectural structures within the city, which is predominantly Baroque and Neoclassical. There are five onion-shaped domes which are exuberantly decorated and covered in jeweler's enamel, showing a classic Russian Orthodox exterior and being similar to the façade os Saint Basil's Cathedral in Moscow.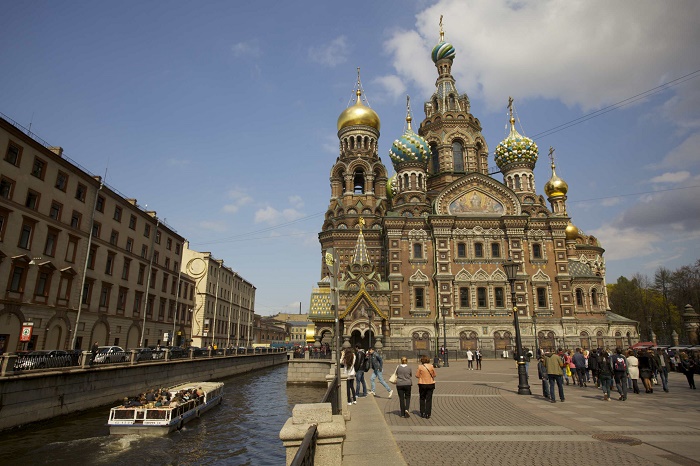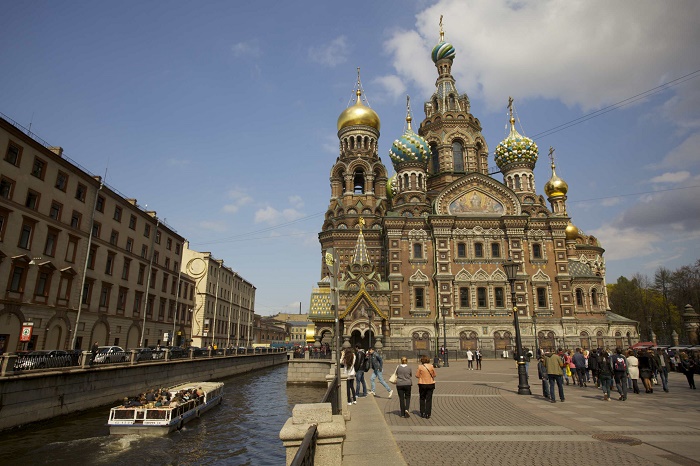 Its peculiar multicolored exterior makes it stand out from St. Petersburg's typically strict architectural proportions and color combinations, nonetheless, the interior is much more interesting as there are over 7,500 square m (80,729 square ft) of mosaics.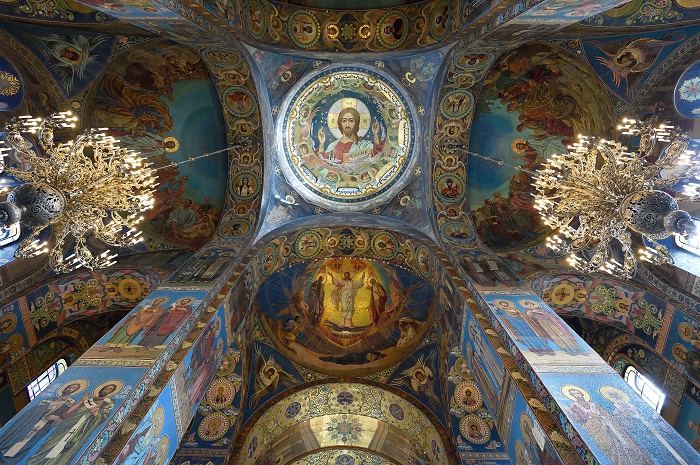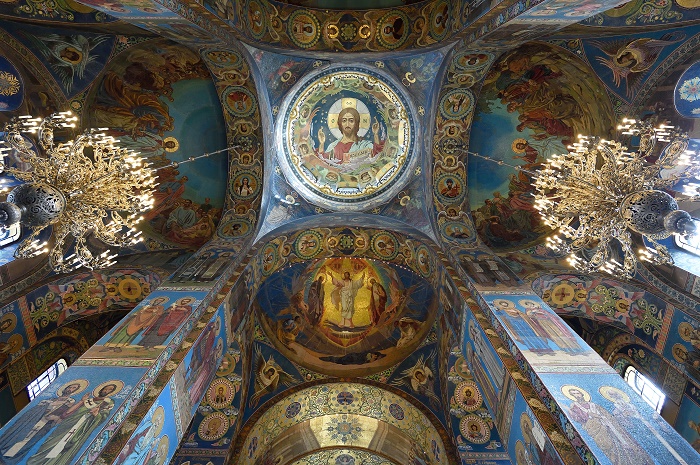 Most of the interior was designed by some of the most celebrated Russian artists of the day, such as Viktor Vasnetsov, Mikhail Nesterov and Mikhail Vrubel, but the chief architect who was relatively known was Alfred Alexandrovich Parland. After the Russian Revolution of 1917, the church was ransacked and looted with the interior being badly damaged, finally closing it entirely in 1932.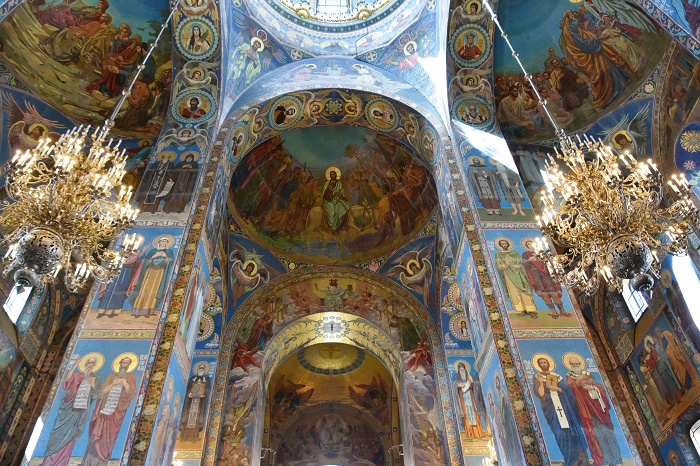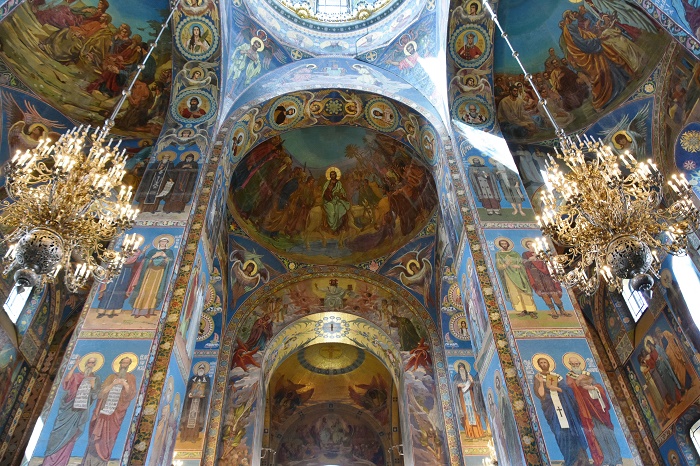 During World War II, the church was used as a temporary morgue for those who died in combat or from starvation and illness, suffering at a later date much more significant damage. On 20 July 1970, the church was made a branch of the Saint Isaac's Cathedral museum, and 80% of the church's extraordinary restoration was funded by profits from Saint Isaac's, which took 27 years in order to be restored.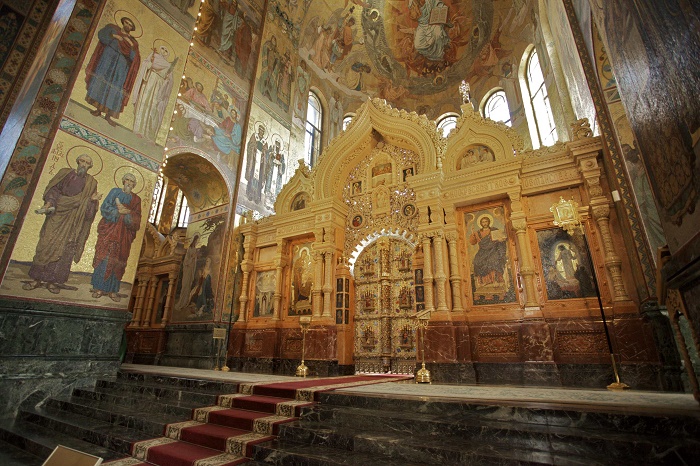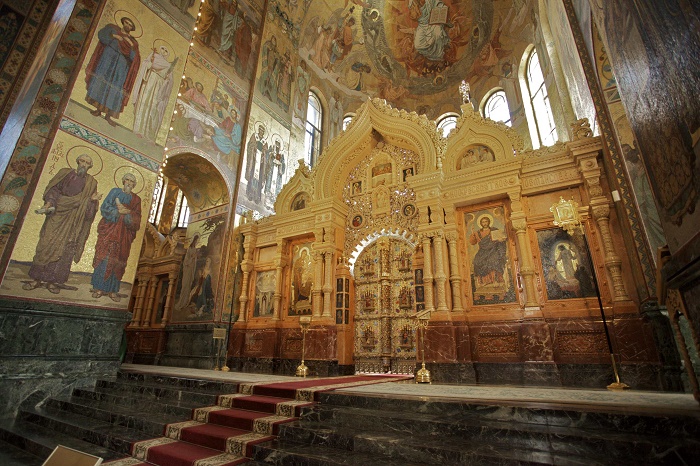 The Church of the Savior on Blood was reopened once again in August 1997, when plenty of people visited it, and until today it is definitely one of the most recognizable landmarks of Saint Petersburg.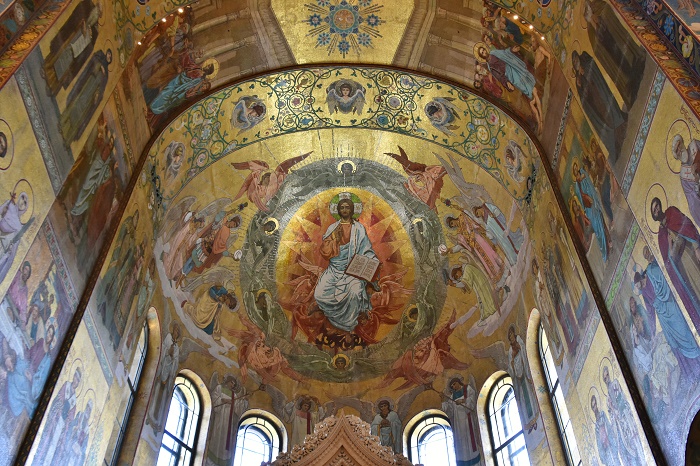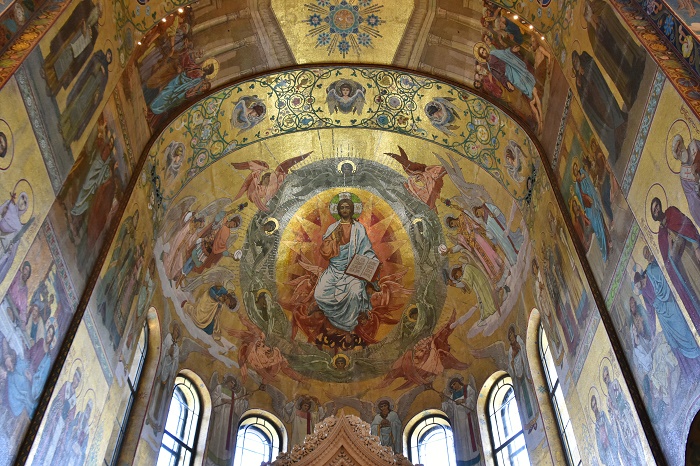 The outstanding and varied collection of mosaic icons, the twenty granite plates which tell the most important events of Alexander II's reign, and most importantly the architectural style or romantic nationalism is what attracts many tourists to go and be the witness of a place where history was once made.